Written by

NW Staff

, July 25, 2016
Joey Tribbiani was quite the character on Friends, and if you didn't like him, well – GTFO – now!
No but seriously, Joey was a babe, and he cracked the best one-liners!
It's Matt LeBlanc – aka – Joey Tribbiani's 49th birthday today, and to celebrate, here's 10 of his best moments on the show!
1. Of course you're not Joey…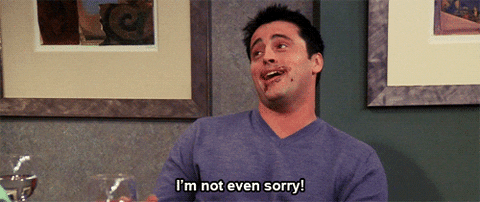 comments